LOS ANGELES (Reuters) – Ten of thousands of New England and New York homes and businesses were without power on Wednesday in the aftermath of a Nor'easter that dumped up to 3 feet of snow on the region, while a new atmospheric river storm raised the threat of more flooding in California.
In the Northeast, the late-winter blizzard dumped about 2 feet (0.6 m) of snow in the Berkshire mountains of western Massachusetts and northwestern Connecticut, and a foot or more in parts of New York's Hudson Valley.
Across Massachusetts the accumulations varied greatly. In Colrain in the northwestern part of the state near the Vermont border, 36 inches (91 cm) of snow was on the ground, while Boston's suburbs had about an inch.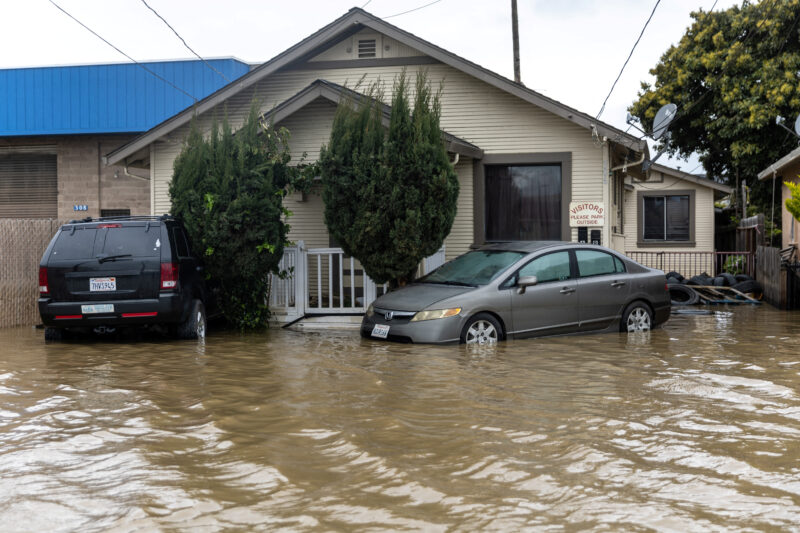 Half of all flights out of Albany International Airport, in upstate New York, were cancelled on Tuesday, according to flight tacking website FlightAware, while hundreds of more were grounded in New York City and Boston airports.
The Nor'easter left about 190,000 homes and businesses in New York and New England without power as of Wednesday morning, according PowerOutage.com, a tracking service.
In California, about an equal number of customers had no electric service on Wednesday in the wake of the latest in a series of atmospheric river storms to churn through the state this winter.
The recent onslaughts of precipitation, capping four years of prolonged drought, heat waves and heightened wildfire activity, was a reminder of weather extremes California and other parts of the U.S. now face in an era of human-induced climate change, experts say.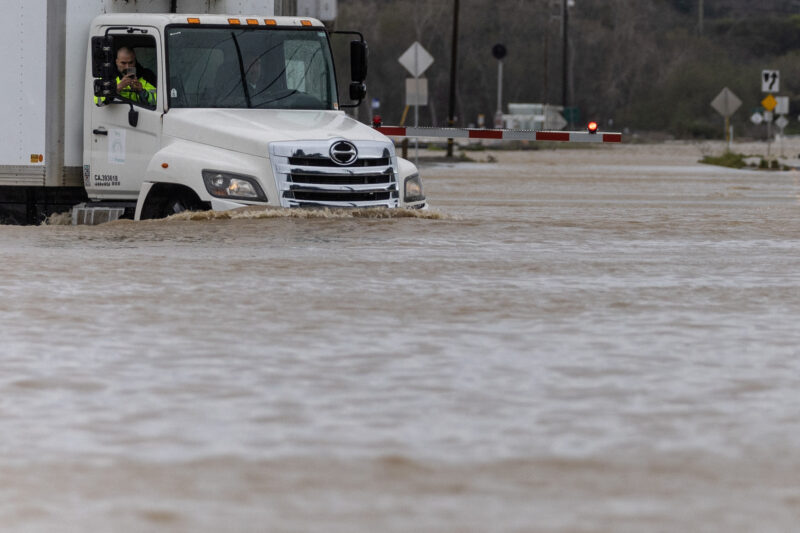 Thousands of residents had evacuated in the already-saturated state, where up to 10 inches of rain fell in the north, and even 4 inches of rain in Los Angeles.
Along California's coast and lower inland areas, the heavy rain and melting alpine snow triggered renewed flooding from rain-swollen rivers and streams, compromising levees. Forecasts warned of widespread uprooting of trees and downed power lines from winds gusting up to 70 miles per hour (113 km per hour).
As much as 3 feet of fresh snow accumulated in high-mountain elevations where snowdrifts already reach rooftops, according to the National Weather Service (NWS).
Last week another storm drenched the state and caused levee failures along the Pajaro River in Monterey County, flooding entire communities made up predominantly of migrant farm workers.
A previous spate of atmospheric rivers — the term used by meteorologists to describe airborne currents of dense, tropical moisture from the Pacific – lashed California in rapid succession from late December through mid-January. The storms triggered widespread flooding, levee failures, mudslides and punishing surf. At least 20 people perished.
Another storm is now brewing in the Pacific Ocean and could hit on next Monday or Tuesday, bringing more flooding, said Marc Chenard a forecaster with the NWS Weather Prediction Center in College Park, Maryland.
"It's a little too soon to say for sure if it's another atmospheric river, but the storm is coming," he said.
(Reporting by Steve Gorman in Los Angeles and Rich McKay in Atlanta; Editing by Lisa Shumaker)