(Reuters) -Low-income Americans will soon receive less in food assistance or completely lose their eligibility for the benefits, as the federal government ends policies adopted at the beginning of the COVID-19 pandemic that kept millions from going hungry at a time of lockdowns and rising unemployment.
Anti-hunger advocates warned that the looming drop in aid could undo progress toward a Biden administration goal to end U.S. hunger by 2030. The Republican-controlled U.S. House of Representatives may also pursue further cuts to food assistance to shrink the U.S. deficit.
"It's going to put millions of households at risk of hunger," said Eric Mitchell, president of the Alliance to End Hunger.
The changes mean cuts of about $82 a month beginning in March for recipients of Supplemental Nutrition Assistance Program (SNAP) benefits, said Ellen Vollinger of the Food Research & Action Center, an anti-hunger group. The average SNAP benefit will be about $157 after the reduction.
Since Congress passed the Families First Coronavirus Response Act in March 2020, states have been able to allocate the maximum allowable benefits to SNAP recipients, instead of applying deductions tied to income and other factors.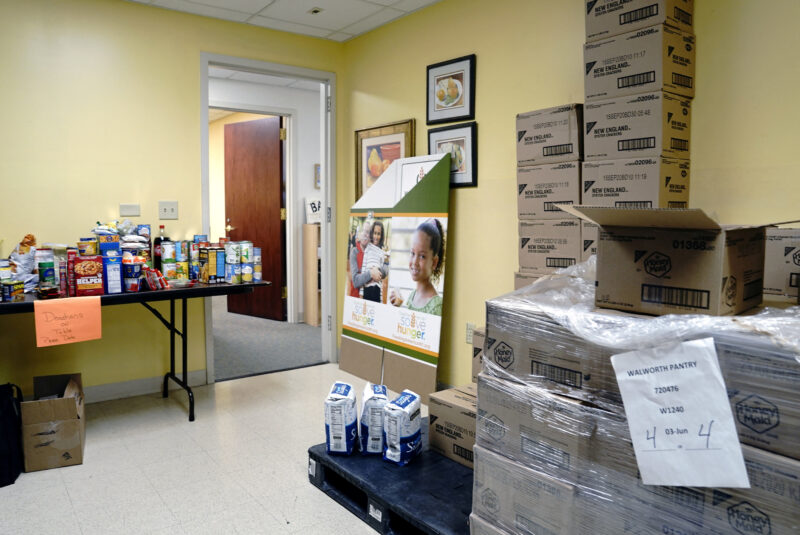 Initially, those "emergency allotments" were linked to the pandemic public health emergency. But in December's spending bill fight, Congress negotiated a compromise to end them in February in exchange for a new summer food program for children.
President Joe Biden's administration has also said it will lift the coronavirus public health emergency in May. This will end other changes that expanded access to SNAP, like a suspension of the program's three-month time limit for adults without children and exemptions for some college students.
In recent months, the additional benefits tied to the pandemic response have come to about $3 billion a month, according to the Center on Budget and Policy Priorities (CBPP).
Those higher benefits kept the percentage of Americans experiencing food insecurity steady at 10% through 2021, even as the first two years of the pandemic drove up unemployment, said Dottie Rosenbaum, senior fellow and director of federal SNAP policy at CBPP.
Meanwhile, food insufficiency – a more severe form of food insecurity wherein households sometimes or often do not have enough to eat – dropped by about 9%, according to a study by Northwestern University's Institute for Policy Research.
A separate study from the Urban Institute said the benefits kept 4.2 million people out of poverty. Anti-hunger advocates worry the looming reduction in aid could reverse those gains.
In states where expanded benefits have already ended, 29% of SNAP recipients visited food pantries in December, compared to 22% in states that still had the benefits, according to data collected by Propel, a technology company that makes financial products for low-income people.
'WAY TOO LOW'
Debate over U.S. spending on food assistance is likely to heat up in the coming months as lawmakers negotiate a new farm bill, a legislative package passed every five years that funds nutrition, commodity, and conservation programs.
More than 76% of the current farm bill's $428 billion price tag went to food assistance programs that serve 41 million people annually. The bill expires on Sept. 30.
Democrats generally support expanding benefits, while Republicans typically oppose expansion.
"The SNAP benefit was already way too low, even before the pandemic," Rep. Jim McGovern of Massachusetts, a Democrat on the House Agriculture Committee, told Reuters in an email.
"We need to seriously boost benefit levels to reflect the reality of food costs today," he said.
Food prices are up 10% since last year, according to the Bureau of Labor Statistics.
House Republicans have indicated they might review and tighten SNAP work requirements as part of farm bill negotiations.
The House Budget Committee has also floated cuts to SNAP as a means of reducing spending in the ongoing debt limit fight.
(Reporting by Leah Douglas; Editing by David Gregorio)