WASHINGTON (Reuters) – A bipartisan group of 12 U.S. senators on Thursday reintroduced legislation that would make daylight saving time permanent, nearly a year after the Senate voted unanimously to end clock switching.
The Senate in March 2022 voted to end the twice-annual changing of clocks in the United States in a move promoted by supporters advocating brighter afternoons and more economic activity.
But the bill failed to get a vote last year in the U.S. House of Representatives because lawmakers could not agree on whether to keep standard time or permanent daylight saving time, said Representative Frank Pallone.
Florida Republican Senators Rick Scott and Marco Rubio were joined by 10 other senators, including Democrats Ed Markey and Ron Wyden, in reintroducing the "Sunshine Protection Act," while Representative Vern Buchanan introduced companion legislation in the House.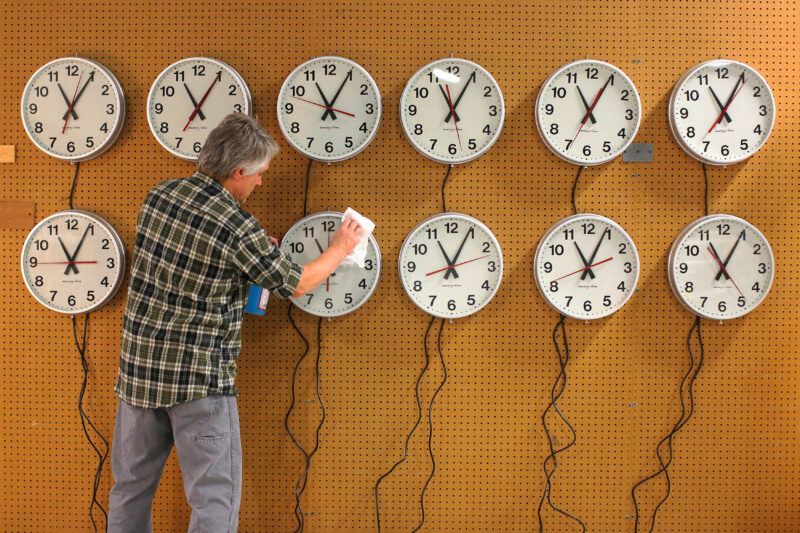 "Changing the clock twice a year is outdated and unnecessary," Scott said. "We need to get it all the way over the finish line this time. It's time for Congress to act and pass this good bill today."
Daylight saving time, which moves the clocks forward an hour, resumes on March 12 in the United States and lasts until Nov. 5, when the clocks fall back an hour.
The change would help enable children to play outdoors later and reduce seasonal depression, according to supporters. Critics say the change would force millions of school children to go classes in the dark for part of the year. Some sleep experts say daylight savings time makes it harder to be alert in the morning.
Since 2015, about 30 states have introduced legislation to end the twice-yearly changing of clocks, with some states proposing to do it only if neighboring states do the same.
Supporters say the change could prevent a slight uptick in car crashes that typically occurs around time changes. They argue the measure could help businesses such as golf courses that could draw more use with more evening daylight.
Daylight saving time has been in place in nearly all of the United States since the 1960s after being first tried in 1918. Year-round daylight saving time was used during World War Two and adopted again in 1973 in a bid to reduce energy use because of an oil embargo and repealed a year later.
The bill would allow Arizona and Hawaii, which do not observe daylight saving time, to remain on standard time.
(Reporting by David Shepardson; Editing by Leslie Adler and Marguerita Choy)