MOSCOW (Reuters) – President Vladimir Putin said on Wednesday that China's Xi Jinping would visit Russia, saying relations had reached "new frontiers" amid U.S. concerns that Beijing could provide material support to Russia's invasion of Ukraine.
Chinese weapons supplies to Russia would threaten a potential escalation of the Ukraine war into a confrontation between Russia and China on the one side and Ukraine and the U.S.-led NATO military alliance on the other.
Putin welcomed China's top diplomat, Wang Yi, to the Kremlin, telling him that bilateral trade was better than expected and could soon reach $200 billion a year, up from $185 billion in 2022.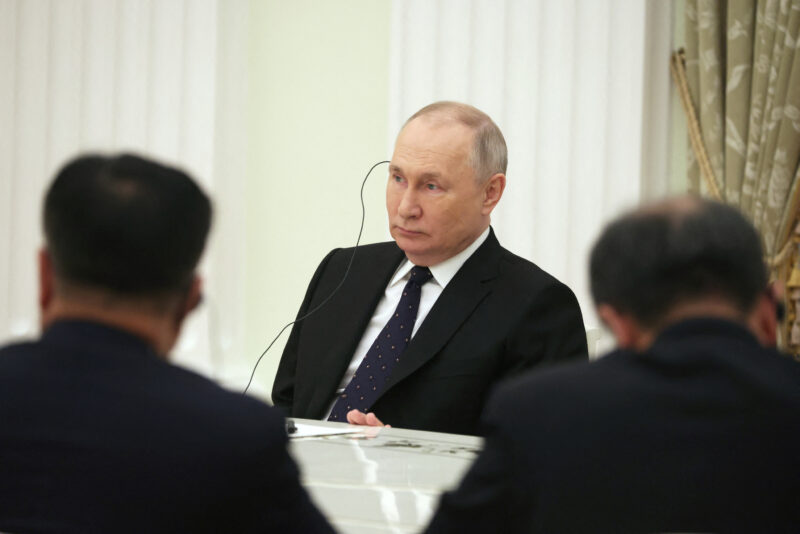 "We await a visit of the President of the People's Republic of China to Russia, we have agreed on this," Putin told Wang.
"Everything is progressing, developing. We are reaching new frontiers," Putin said.
Wang told Putin that relations between the two countries had withstood the pressure from a volatile international situation and that crises offered certain opportunities.
The relationship between China and Russia, Wang said through an interpreter, was not directed against any third party but equally would "not succumb to pressure from third parties" – a clear jab at the United States.
"Together we support multi-polarity and democratisation in international relations," Wang told Putin. "This fully meets the course of time and history; it also meets the interests of the majority of countries."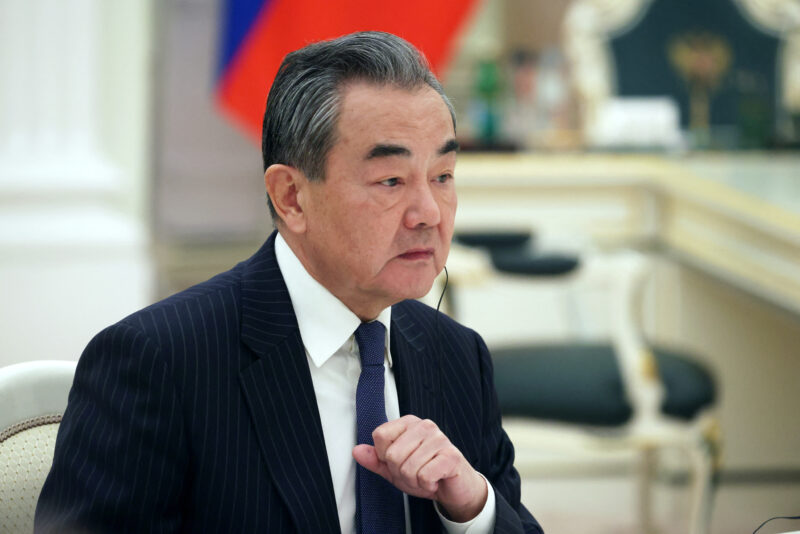 Wang earlier met Russia's Foreign Minister Sergei Lavrov, saying that he looked forward to clinching new agreements during his visit to Moscow. There were no details on the agreements.
When Xi met Putin face to face just before Russia sent troops into Ukraine, they sealed a "no limits" partnership that triggered anxiety in the West.
China is Russia's largest buyer of oil, one of the key sources of revenues for Moscow's state coffers.
XI AND PUTIN
For Putin, China's big-power support amid the biggest confrontation with the West since the height of the Cold War allows him to cast Russia's isolation in the West as a tilt towards Asia.
For Xi, Russia is now more dependent on China than ever. Once the leader in the global Communist hierarchy, Russia after the 1991 collapse of the Soviet Union is now a junior partner to a resurgent China which already leads in many 21st century technologies.
U.S. Secretary of State Antony Blinken on Saturday warned Wang of consequences should China provide material support to Russia's invasion of Ukraine, saying in an interview after the two men met that Washington was concerned Beijing was considering supplying weapons to Moscow.
Beijing has denied providing military support to Russia.
Asked about the issue of Chinese help, Kremlin spokesman Dmitry Peskov said Beijing's representatives have already addressed that.
"They have already answered this question, they have, in fact, strongly denied it. There is nothing to add here."
After Blinken's warnings, for which he did not supply evidence, China said the United States was in no position to make demands.
"No matter how the international situation changes, China has been and remains committed, together with Russia, to make efforts to preserve the positive trend in the development of relations between major powers," Wang told Lavrov.
Wang said he would work to "strengthen and deepen" relations between Moscow and Beijing.
Xi has stood by Putin during the conflict in Ukraine, resisting Western pressure to isolate Moscow. Chinese-Russian trade has soared since the invasion of Ukraine, and Russia has boosted oil exports to Asian countries, including China.
(Reporting by Reuters; editing by Gareth Jones and Tomasz Janowski)