MONTEREY PARK, Calif. (Reuters) -An 11th victim died from injuries on Monday after an elderly gunman's deadly rampage at a Los Angeles-area dance hall, California police said, as authorities were still searching for a motive behind one of the state's worst mass shootings.
Police identified 72-year-old Huu Can Tran as the suspect in the massacre, which took place during a Lunar New Year celebration at Star Ballroom Dance Studio in Monterey Park, a dance hall popular with older patrons of Asian descent.
Tran allegedly killed 10 people on Saturday night and wounded 10 others, then traveled to another dance hall where his attack was thwarted. He later fatally shot himself.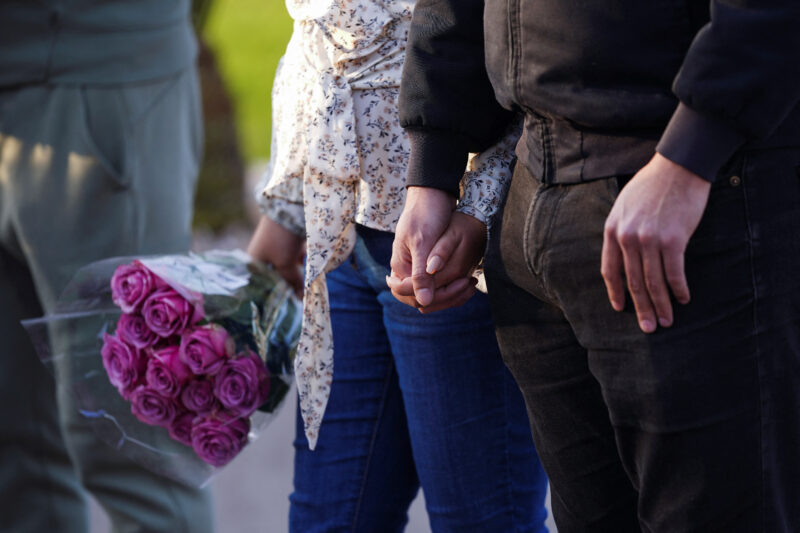 An 11th person had died on Monday from injuries sustained during the shooting, Monterey Park Police Chief Scott Wiese told reporters. All of the deceased were between the ages of 50 and 80.
On Sunday, Los Angeles County Sheriff Robert Luna said "everything is on the table" in terms of identifying the reasons for the shooting.
Officers in Hemet, about 80 miles east of Los Angeles, were assisting the county Sheriff's Department in a search of Tran's mobile home in a gated senior living community, said Alan Reyes, spokesperson for the Hemet Police Department.
Hemet police said in a statement on Monday that Tran had come to the department twice in early January alleging "past fraud, theft and poisoning allegations involving his family" dating back 10 to 20 years. Tran had said he would return with documentation regarding his claims but never did, the police statement said.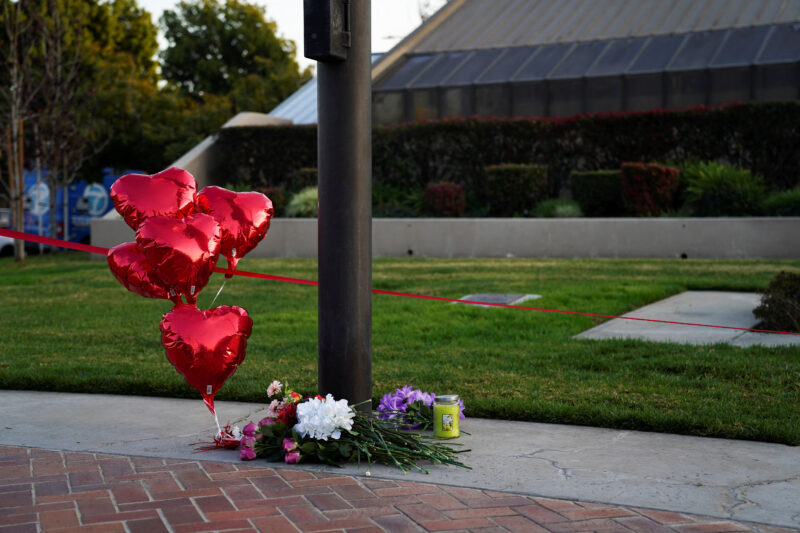 Tran had an active trucking license and had owned a company called Tran's Trucking Inc with a post office box address in Monterey Park, according to online records. He had lived in the Los Angeles area since at least the 1990s and moved to the mobile home in Hemet in 2020, address records showed. A neighbor in his gated community described him as "meek" in an interview Monday.
But Adam Hood, a longtime tenant of the alleged gunman at a property in the Los Angeles area, told Reuters he had known Tran to be an aggressive and suspicious person with few friends. Tran had liked ballroom dancing, largely his only social activity, Hood said.
Hood said Tran complained that people at the Star Ballroom studio were talking behind his back.
"He was a good dancer in my opinion," Hood said. "But he was distrustful of the people at the studio, angry and distrustful. I think he just had enough."
TRAGEDY AND A CHASE
Tran's rampage could have been worse. About 20 minutes after the shooting in Monterey Park, he entered the Lai Lai Ballroom & Studio dance club in the neighboring city of Alhambra. There, Brandon Tsay, who operates the family-run dance hall, wrestled a weapon away from the shooter before he could get a shot off.
"That moment, it was primal instinct," Tsay told the New York Times, saying that the gunman fled the scene after a 90-second struggle. "Something happened there. I don't know what came over me."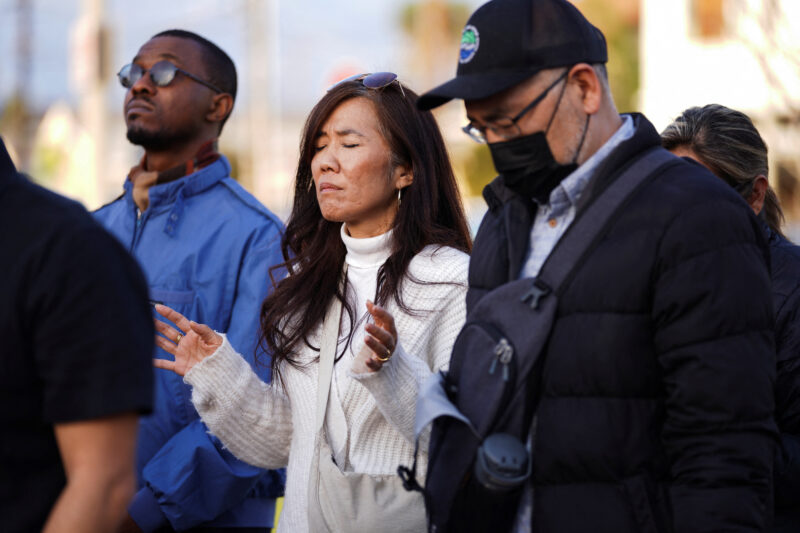 About 12 hours later, police officers in Torrance, 20 miles southwest of Monterey Park, cornered a white cargo van that Tran was driving. As officers neared the van, they heard a single gun shot from inside as Tran killed himself.
Authorities have not yet released names of all the victims, pending notification of their families. The Los Angeles Coroner's Office said two women, My Nhan, 65, and Lilan Li, 63, were among the dead. ABC News identified one of the deceased as dance instructor Ming Wei Ma.
Luna said the pistol that Tran used was likely illegal in California, having a magazine whose capacity exceeded the state limit of 10 rounds.
The shooting took place during a two-day Chinese Lunar New Year celebration in Monterey Park, which draws thousands of people from across Southern California.
As news about the shooting spread, some in the tight-knit community of Monterey Park initially feared it was a hate crime targeting Asians. The city of 60,000 people has for decades been a destination for immigrants from China. Around 65% of its residents are Asian, according to U.S. Census data. Residents describe it as a friendly community where such a tragedy was previously unthinkable.
At the entrance to the Star Ballroom dance studio on Monday, residents left flowers, fruit and candles to honor the dead.
(Reporting by Tim Reid in Monterey Park; Writing by Gabriella Borter; Additional reporting by Rich McKay, Brendan O'Brien, Brad Brooks, Jonathan Allen, Joseph Ax, Dan Whitcomb, Gabriella Borter and Timothy Gardner; Editing by Stephen Coates, Nick Zieminski and David Gregorio)