WASHINGTON (Reuters) – U.S. Representative George Santos said on Thursday he would vacate his seat only if he loses the next election, clarifying an earlier statement that he would resign if "142 people" asked him to because of a string of false claims he made about his work and personal background.
His initial remark about potentially bowing out came as he hurriedly exited his Capitol Hill office and entered an elevator on Thursday. "If 142 people ask for me to resign, I will resign," he said.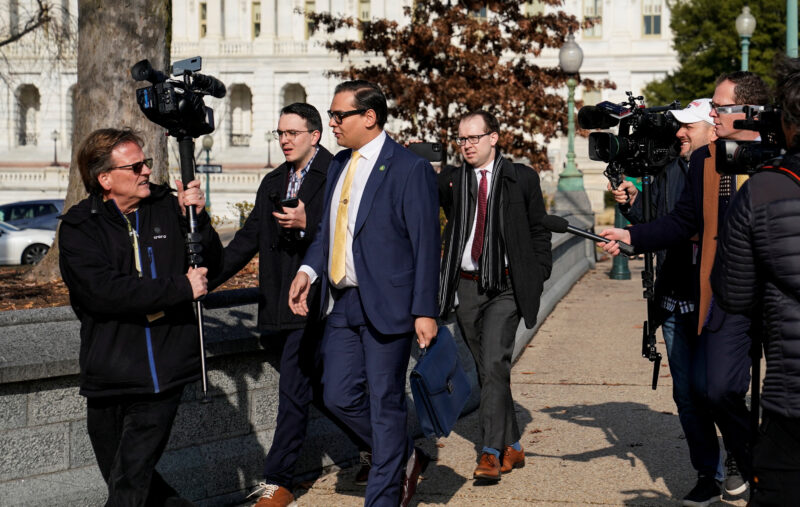 The first-term Republican congressman later clarified that he would only leave office if the more than 142,000 people who elected him in November vote him out in the next election in 2024.
"I was elected by 142,000 people. Until those same 142,000 people tell me they don't want me, we'll find out in two years," Santos said on a podcast, adding he would not bend to the demands of politicians and party leaders seeking his resignation.
Santos has repeatedly said he will not resign, even as pressure has grown within his own party for him to do so.
On Wednesday, more than a dozen Republicans officials, many of them from Santos' New York City-area district, demanded the newly elected congressman's resignation. By Thursday, six of his fellow Republican representatives from New York had also joined the calls for him to resign.
But House of Representatives Speaker Kevin McCarthy told reporters on Thursday that he would leave Santos' fate up to the Ethics Committee and voters, echoing comments made the previous day.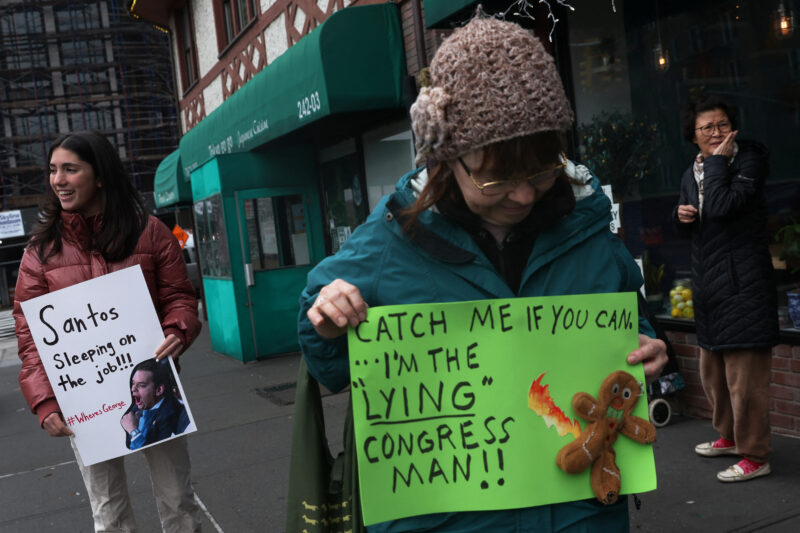 An online petition calling for Santos' resignation has been started by Citizens for Responsibility and Ethics in Washington, a nonprofit ethics watchdog organization.
Santos has admitted to fabricating much of his resume, including that he holds degrees from New York University and Baruch College and that he had worked for Goldman Sachs and Citigroup. He also claimed he was a Jew whose grandparents escaped the Nazis during World War Two.
"He's a complete and total fraud. Lied to the voters of the 3rd Congressional District in New York. Deceived and connived his way into Congress," House Democratic Leader Hakeem Jeffries, also from New York, told reporters.
(Reporting by Richard Cowan and Moira Warburton; editing by Colleen Jenkins, Jonathan Oatis and Cynthia Osterman)