SACRAMENTO, Calif. (Reuters) – Rain-soaked Californians took advantage of a break in a weeks-long deluge to haul away dead trees, restore downed power lines and prepare new stacks of sandbags before another series of storms hits the state beginning Friday.
In Monterey County along the state's central coast, communities near the still-rising Salinas River were under an evacuation order, as authorities warned that the cresting waterway could cut off homes and businesses from essential services.
As many as 19 people have been killed in the storms, including two deaths announced on Wednesday – one person found dead in a submerged car in Sonoma County north of San Francisco, and another who was pulled from the American River in El Dorado County on Jan. 3.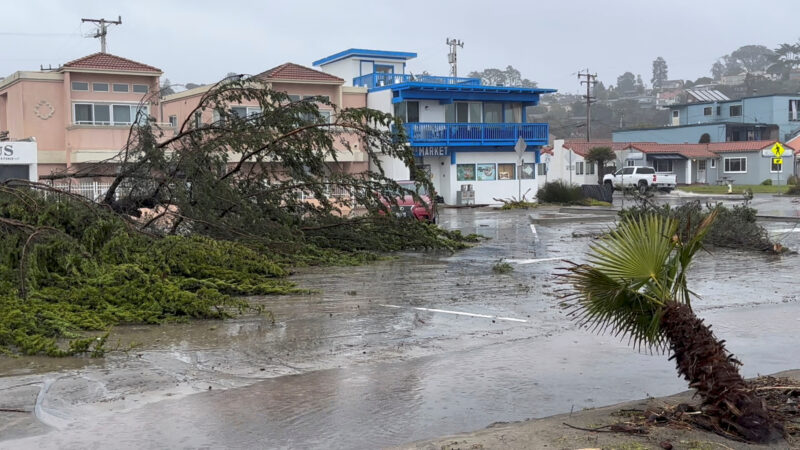 A five-year-old boy swept away in San Luis Obispo County had still not been found by Wednesday evening.
At least two more storm systems were set to pound California and the Pacific Northwest starting Friday and over the weekend, the National Weather Service said, including another atmospheric river, systems of dense moisture funneled into California from the tropical Pacific. The state has already been hit with seven such weather systems over the past two weeks.
Precipitation from the storms will fall as rain along the coast and snow in the Sierra Nevada and other mountain ranges, the National Weather Service said.
In Monterey County, water from prior storms continued to swell the Salinas River, officials said. Some residents of the Monterey Peninsula and parts of the Salinas area could be cut off from other communities for as many as three days as roads flood.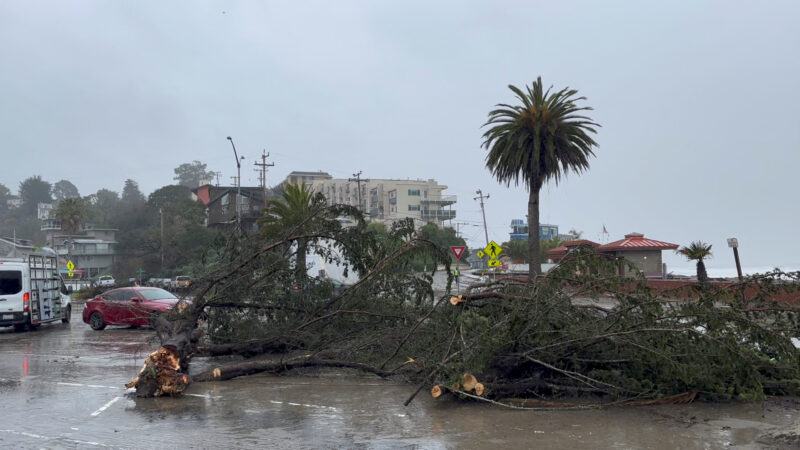 Monterey County Sheriff Tina Nieto said her officers had gone door-to-door in communities affected by evacuation orders, urging people to leave. She said the river was expected to hit flood stage by 11 p.m. Thursday night (2 a.m. ET on Friday), and remain high through the weekend.
Dozens of roadways across the state were made impassable by mudslides and snow as the state's department of transportation urged drivers to stay off impacted roads until crews could clear the way.
In the state capital of Sacramento, crews continued to clear fallen trees and restore power on Thursday, aiming to complete as much of the work as possible before rains begin again on Friday.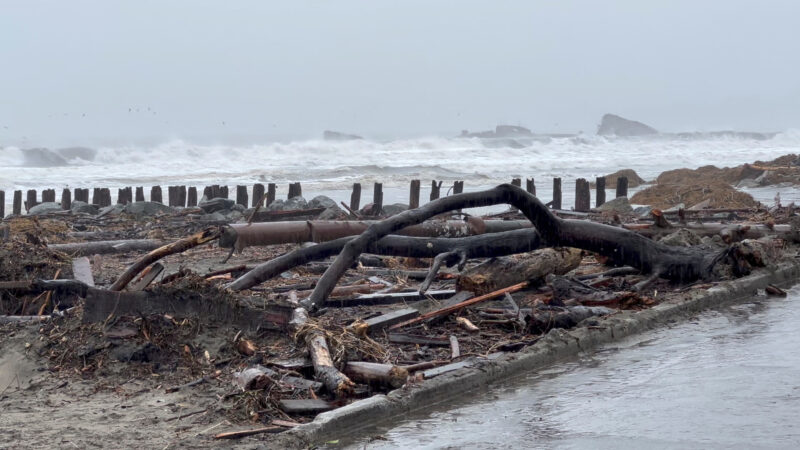 The heavy rains have eased California's historic drought but not ended it, the U.S. Drought Monitor showed on Thursday. The state is no longer considered to be in extreme drought or exceptional drought, the two worst categories, but much of the state is still considered to be experiencing moderate or severe drought conditions.
Even with more atmospheric rivers in the immediate forecast, the state's water system will remained strained in coming years without new infrastructure to capture more storm water, restore flood plains and recycle wastewater.
(Reporting by Sharon Bernstein; Editing by Sandra Maler)